winkel van nijntje - locations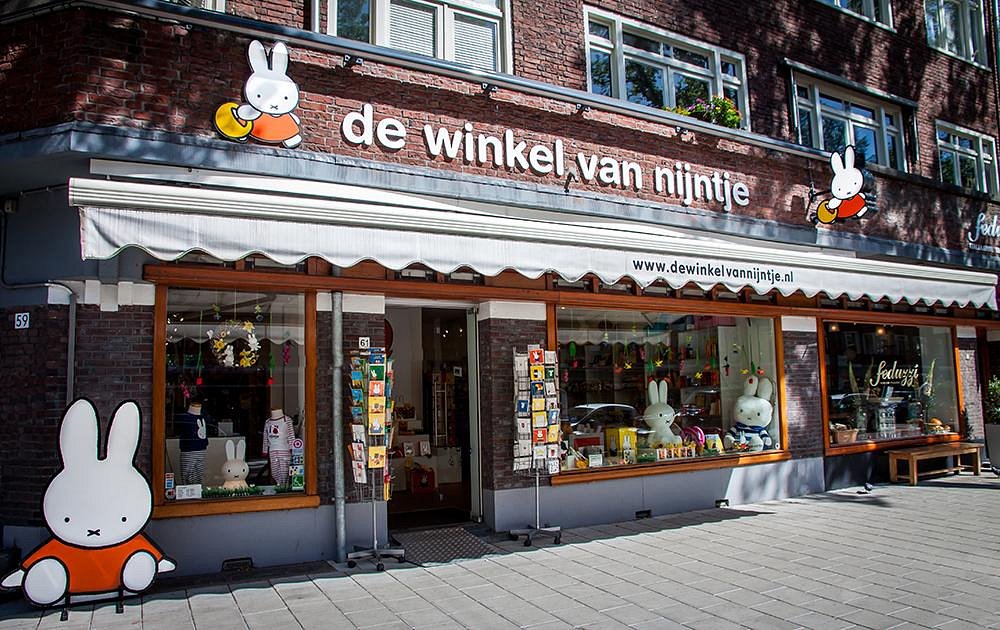 De winkel van nijntje offers the most extensive collection of Miffy articles, for the little ones, but also for the adult Miffy fans. The changing range includes: cuddly toys, books, toys, crockery, stuff for the nursery, school supplies, hair accessories, bags, cards and exclusive baby and children's clothing.
Company name: MTD Retail BV
Trade name: Miffy's shop
Chamber of Commerce number: 81053754
VAT number: NL861907851B01
In addition to the online store, there is also a Miffy store in the Netherlands: in Amsterdam.
Amsterdam
address:
Scheldestraat 61
1078 GH Amsterdam
opening hours:
monday: 11.30 - 18.00 hour
tuesday until friday: 10.00 - 18.00 hour
saturday: 10.00 - 18.00 hour
sunday: 12.00 - 18.00 hour
opening hours holidays 2023:
Tuesday, December 5: 10.00 - 18.00 uur. *
Sunday, December 24: 10.00 - 17.00 hour. *
Monday, 25 December: Closed. *
Tuesday, December 26: 12:00 - 17:00 hour. *
Sunday, December 31: 12:00 - 18:00 hour. *
opening hours holidays 2024:
Monday, January 1: Closed

* = Under aproval